Talent development is vital to sustainable business growth and success. Organizations go through lengthy processes to recruit and onboard qualified and suitable employees, but often the emphasis stops there, with some business leaders disregarding the importance of developing their employees and nurturing their potential. At Alvern Cables, training and development is one of our key deliverables programs to provide a host of benefits. We offer these programs to enhance employee performance, boost employee productivity, reduce employee turnover, and improve company culture. We find it important to empower, develop and create a way of working that fosters creativity, fulfilment, and personal investment, enabling employees to not only make progress continuously, but want to make progress continuously.
Alvern Cables play an important role in supporting the acquisition of those skills. Over the past few years, the company has been working closely with accredited skills development facilities such as MerSeta to develop the learners and employees' skills. The organisation through the MerSeta offers courses from 12 months to 4 years. The mechanical fitters and electrician trainee learners have been with the company for 4 years, learning and getting their trade test and the Plastic manufacturing learners are doing a 12 months course to get their national qualification framework (NQF) certificate and majority of the learners are retained by the company as permanent employees after they have received their qualification.
The company embraces the culture of diversity and inclusion, having a variety of skills, abilities, genders, races, ethnicities and more in the workplace, creating a safe and supportive environment for all. Thus, disability inclusion at Alvern Cables is more than hiring people with disabilities but values all employees for their strengths and offers employees with disabilities — whether visible or invisible — an equal opportunity to succeed, to learn and inspires people with disabilities to grow and not to allow anything to hold them back. Two disabled employees who were previously learners are now permanent employees.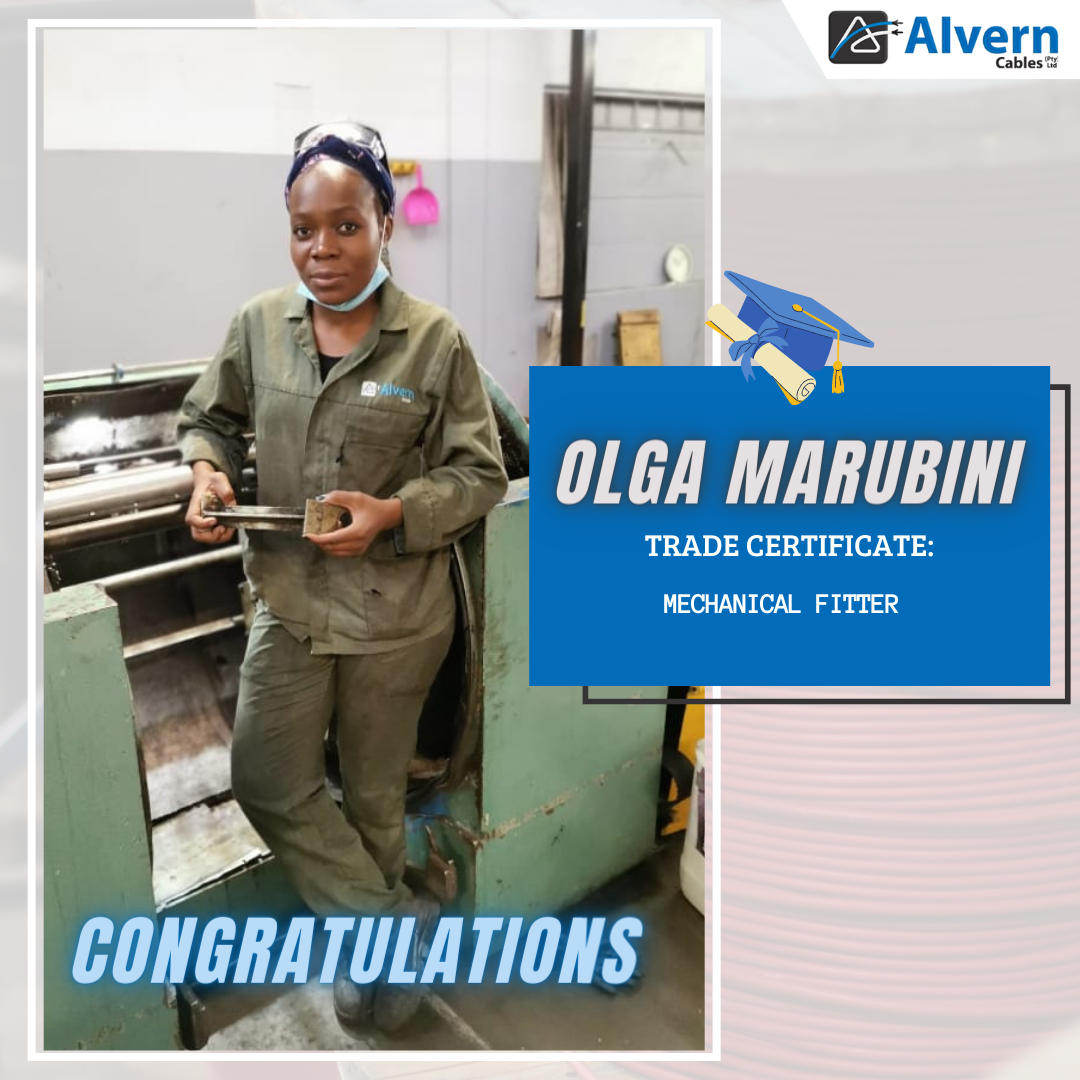 Alvern Cables celebrates Olga Marubini who started her internship in 2017 as a Fitter Apprentice till 2020. After she received her Trade certificate, the company employed her permanently. Olga is still with the company today and has a lot of plans for the future. She intends to continue her studies to become more than an artisan and be the first young female Workshop Manager.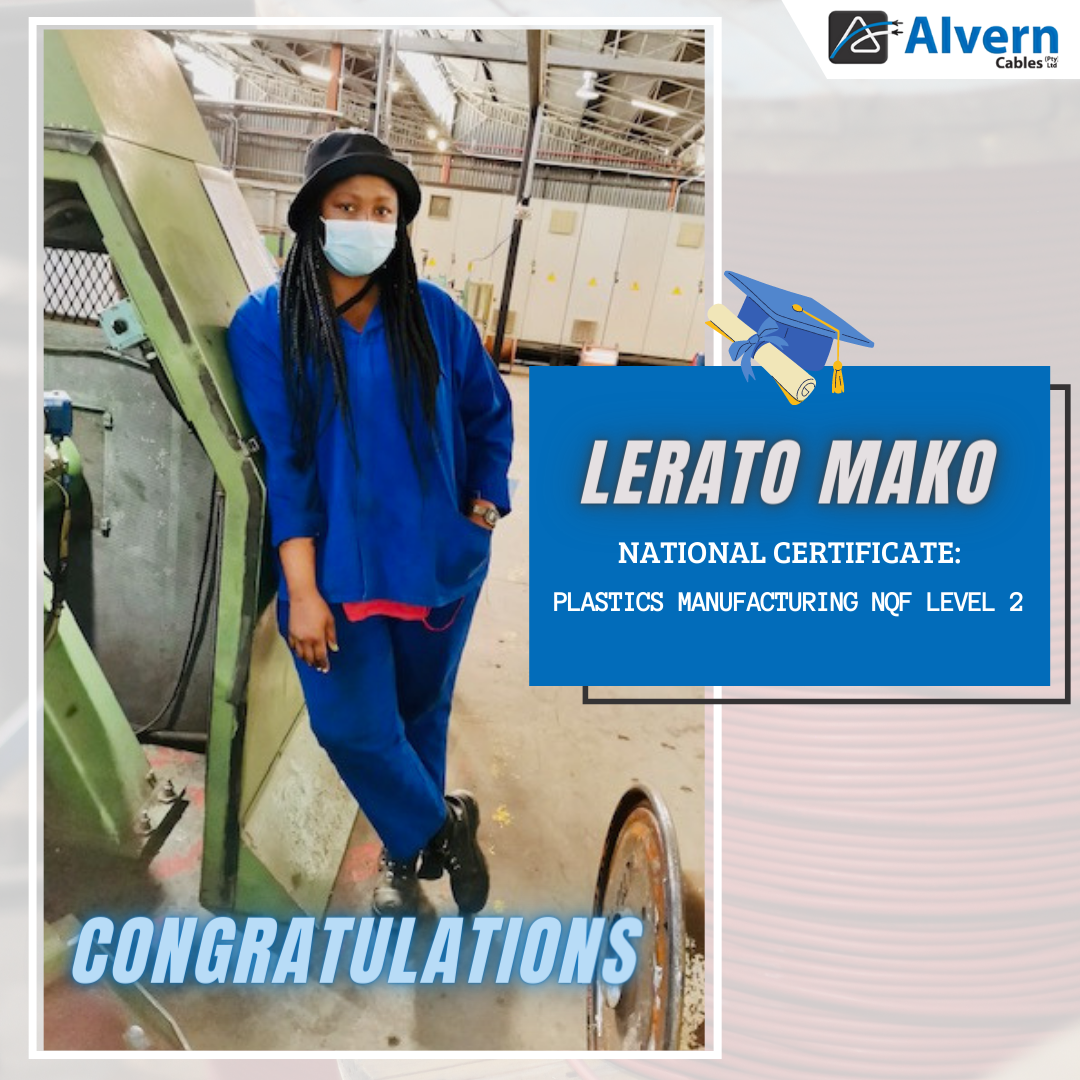 Lerato Mako started with Alvern Cables doing her learnership for Plastic manufacturing NQF L2 Certificate in 2019. She became a permanent employee in January 2020 as a buncher operator but that's not where it ended. Lerato showed progression continuously and was promoted in November 2020 to the training department as a Training officer. She is still with the training department and is working hard to become a training assessor in the near future.
Alvern Cables is currently hosting 3 Production Technology Level 2 Students and 3 Apprenticeship students this year.
Alvern Cables, Skills and Development training courses:
Train the Trainer
SDF Training
Supervisor skills
Warehouse and Logistic Planner
Payroll Basic training
Basic Plc course
Electrician Trade test
Plastic Manufacturing NQF L2-L3